The Small Business Council works to provide new opportunities to assist member business growth and to support the small business community.
Chair:  Patina Calhoun
Liasion:  Chris Hardy
One of the best ways to create an impression in marketing is by doing it visually, in turn clearly creating an impression in people's mind.  This builds brand awareness which translates into potential customers.  The otherwise slow beginning of an establishment could be turned into a mammoth first week. If a company is able to follow-up the glitzy opening with solid service, you have a winning formula!
The cutting of the ribbon symbolizes the 'opening' of something new, much like when a ribbon is cut from a nicely packaged gift before unwrapping.  It builds anticipation with the promise of something exciting.
Ribbons tied together symbolize a bond between a business and The Chamber. The cutting of a ribbon signifies a fresh start and the beginning a new life together, a new business can use a ribbon-cutting ceremony to show the public that it is open for business.
Customarily, the ribbon cutting was seen as only a gesture to mark a new beginning. But what it did create was a moment for people to remember. This helped spread the news of the company via word of mouth with people ultimately paying a visit to the business.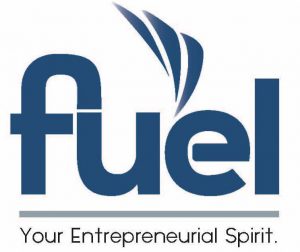 The Chamber's FUEL program is a 7-Week interactive course designed for entrepreneurs, small businesses, and
anyone interested in learning more about running a business. This program is typically held during Small Business Week.
Topics include: Finance, Accounting, Insurance, Legal, Marketing, Banking.