The Chamber understands that with COVID-19 business owners have been facing a very scary unknown situation. We want to help as much as we can! One outcome of your feedback has been helping local businesses by creating, maintaining, and promoting the Facebook group, Sumter County, SC TAKE OUT & DELIVERY OPTIONS Amid COVID-19. If you are a business offering take-out and delivery options, we encourage you to join this group to promote your services and availability during this crisis. We invite the public to join as well and encourage them to support you by ordering from your establishment.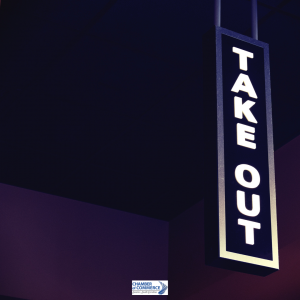 Looking for a place to get your favorite eats?
We have compiled a list of Sumter County businesses who will be providing delivery, "Parking-lot" Pickup services, and outdoor dining.