2023 Annual Gala Award Winners
2023 Philip L. Business Person of the Year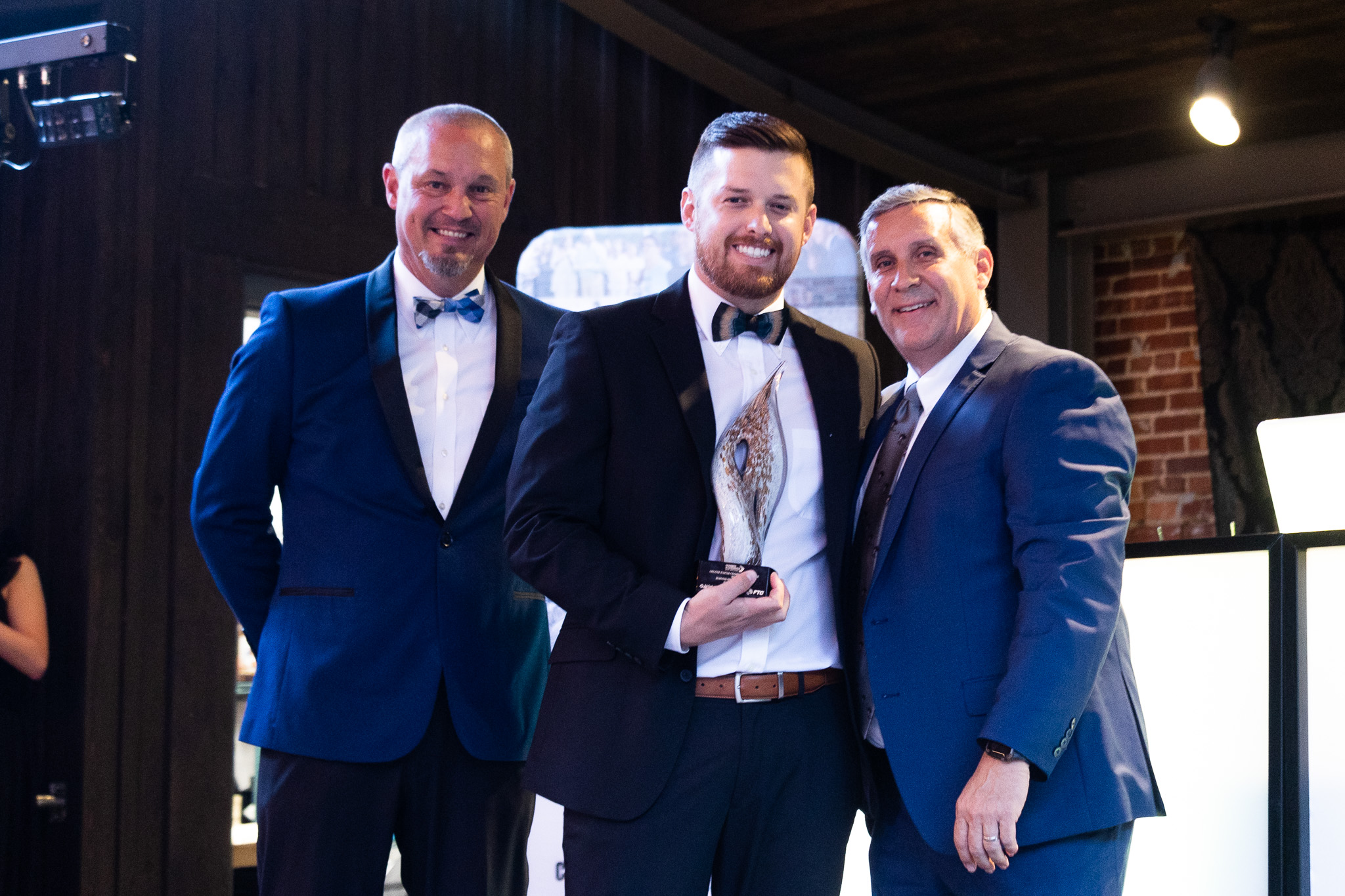 This award recognizes an individual who has made contributions of significance in the field of business for the past calendar year or years. Co-owner of Air Solutions Heating and cooling, Jimmy Davis has a history of successful business practices and has positively impacted the Sumter Community in many ways.
2023 ATHENA International Women's Leadership Award Recipient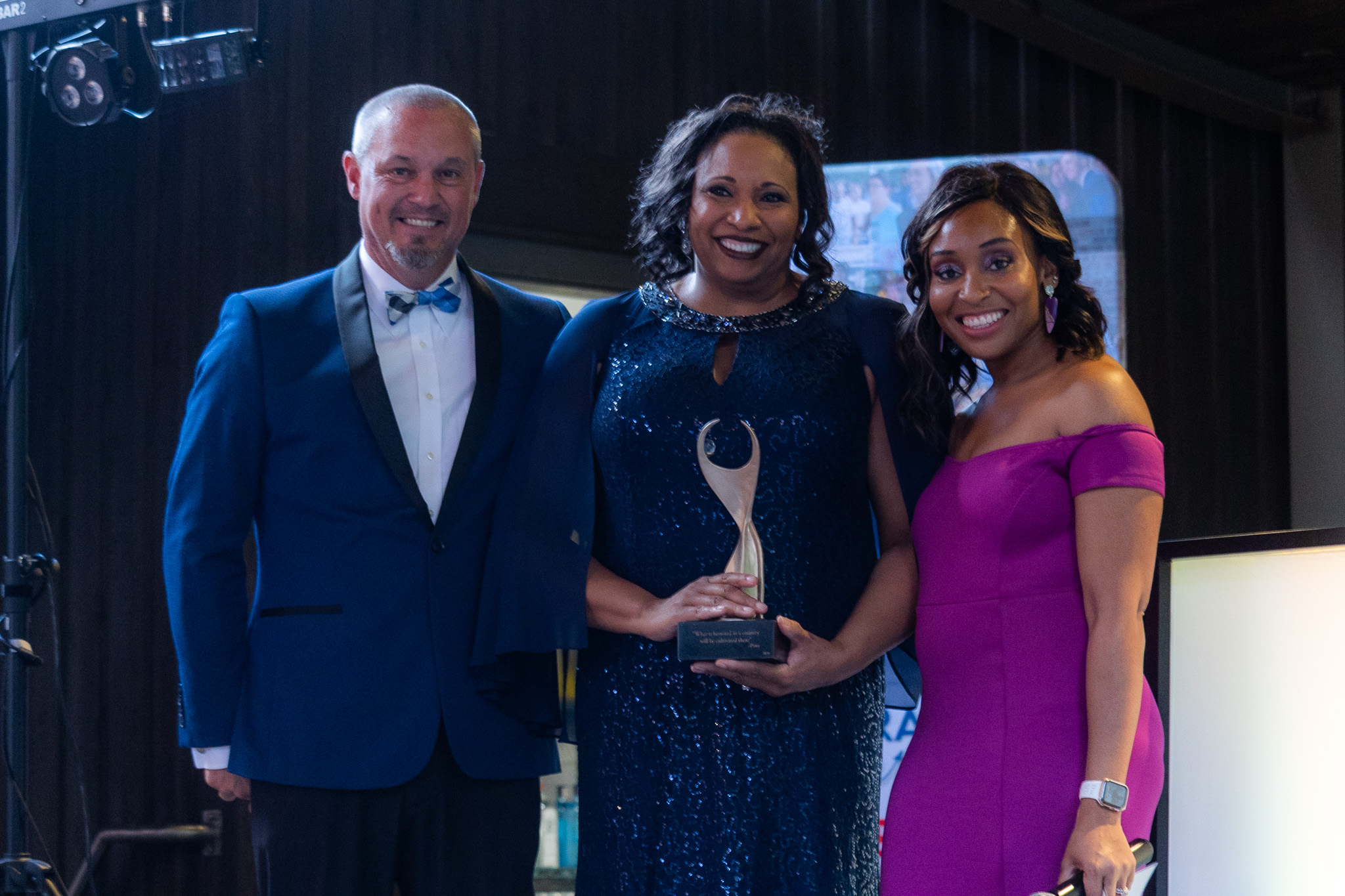 Founded over 30 years ago, ATHENA International is a women's leadership organization that supports, develops and honors women leaders through the programs it administers. Michelle is an exemplary leader who has achieved excellence in her profession, served the community in a meaningful way and, most importantly, has actively assisted women to achieve their full leadership potential.
2023 Young Professional of the Year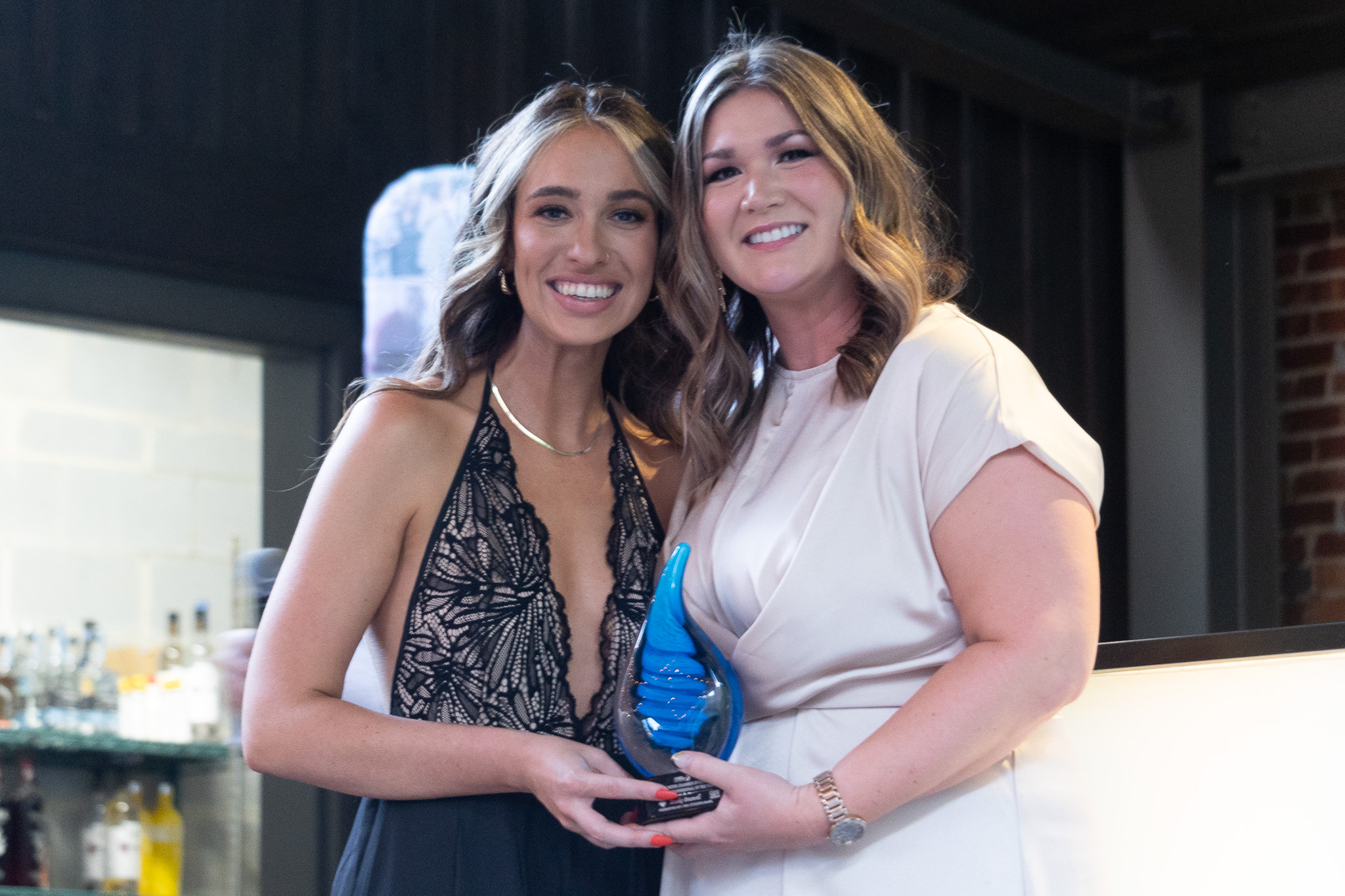 Brooke has continually thrived and broken through many barriers in her field of expertise, including becoming the #1 realtor at her company before the age of 25 and has held this position for consecutive years. She was the best of Sumter Realtor for 2021, the number 11 Realtor of the whole RE/MAX franchise and is still maintaining being a top 3% agent in her region.
2023 Nonprofit of the Year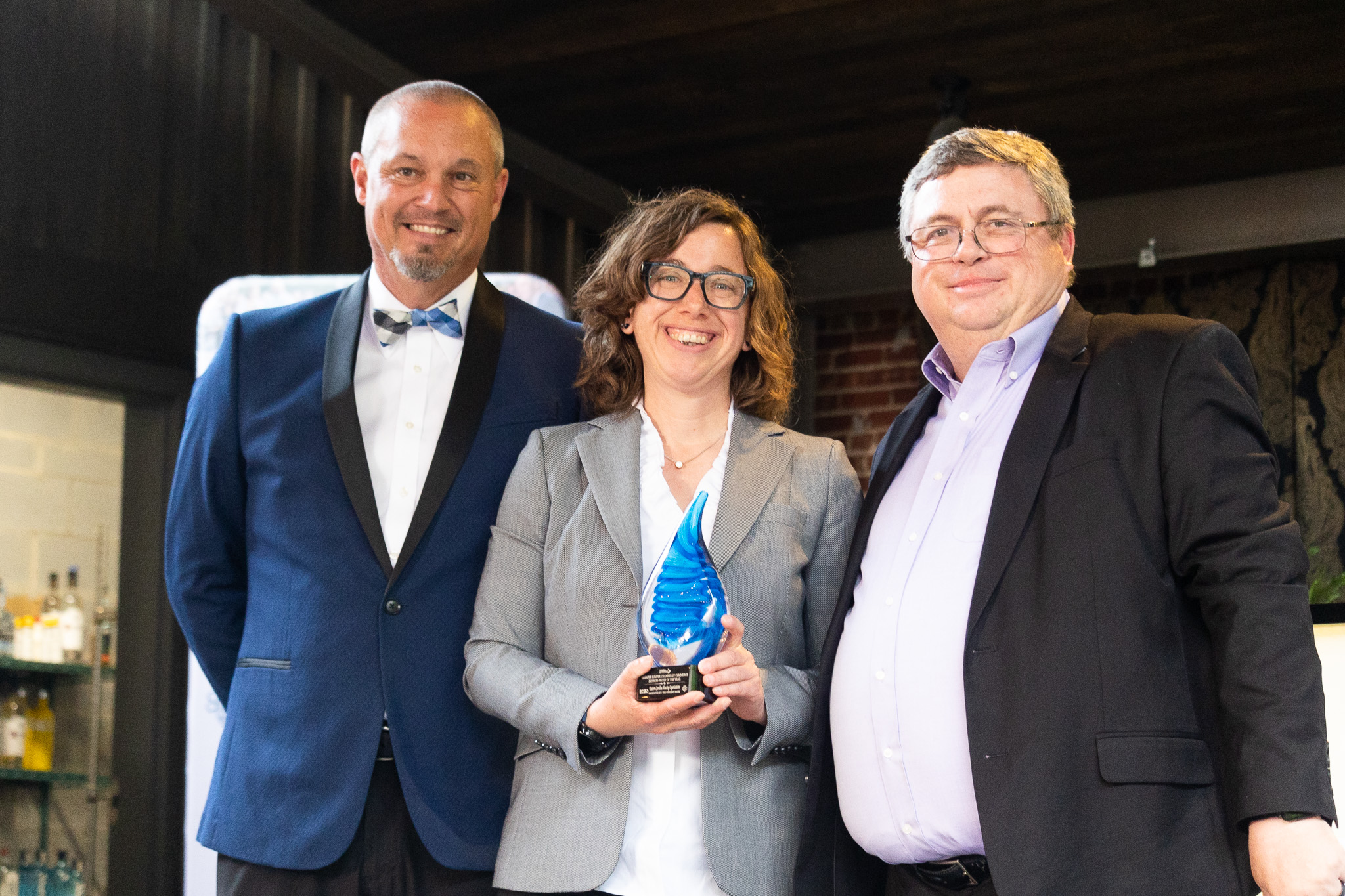 Eastern Carolina Housing Organization (ECHO)
ECHO serves the Sumter and Myrtle Beach communities breaking the cycles of homelessness experienced by individuals and families. With the increase in the homeless population, this organization has proven to be one of the most effective catalysts for our community. Outside of providing housing, this recipient provides continuous case management and outside resources for those in need.
2023 Military Citizen of the Year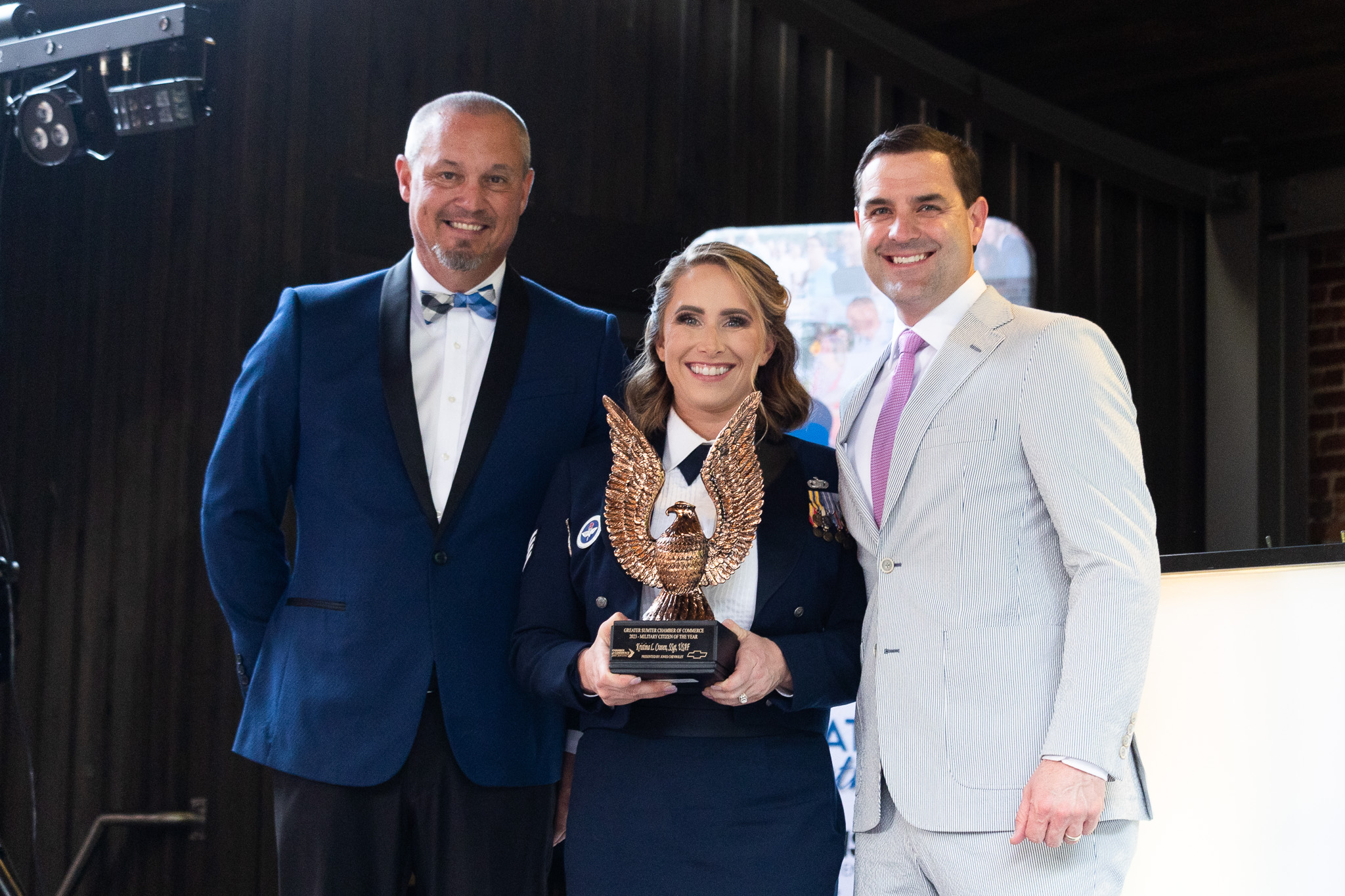 Kennel Master in the United States Air Force, Ssgt Craven has dedicated hours upon hours to revamp the Military Working Dog program at Shaw AFB. She maintains and trains 6 handlers and 6 Military Working Dogs. These dogs specialize in support of Explosive Detection and Narcotic Detection for the safety of the Town of Sumter and Shaw Air Force Base.
2023 Elementary School Educator of the Year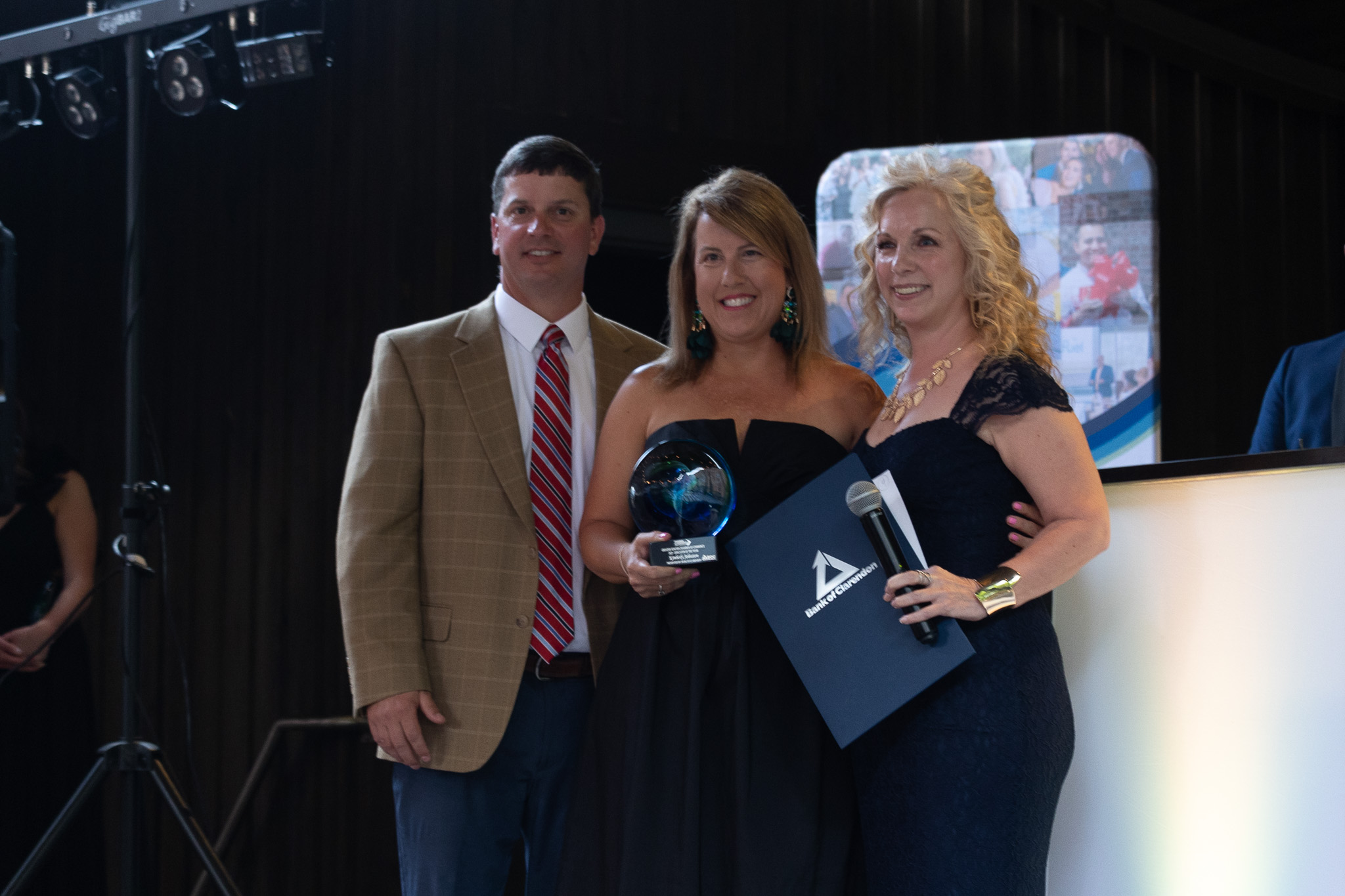 Proud member of the Sumter Community, Kimberly teaches at Alice Drive Elementary and  is a member of the Sumter Younglife Committee and a past Wyldlife leader. She serves as a First Baptist Church Youth Leader and a High School Sunday School Teacher. Kimberly has been the Head Coach of the Alice Drive Elementary School "Girls on the Run" team for seven years.
2023 Middle School Educator of the Year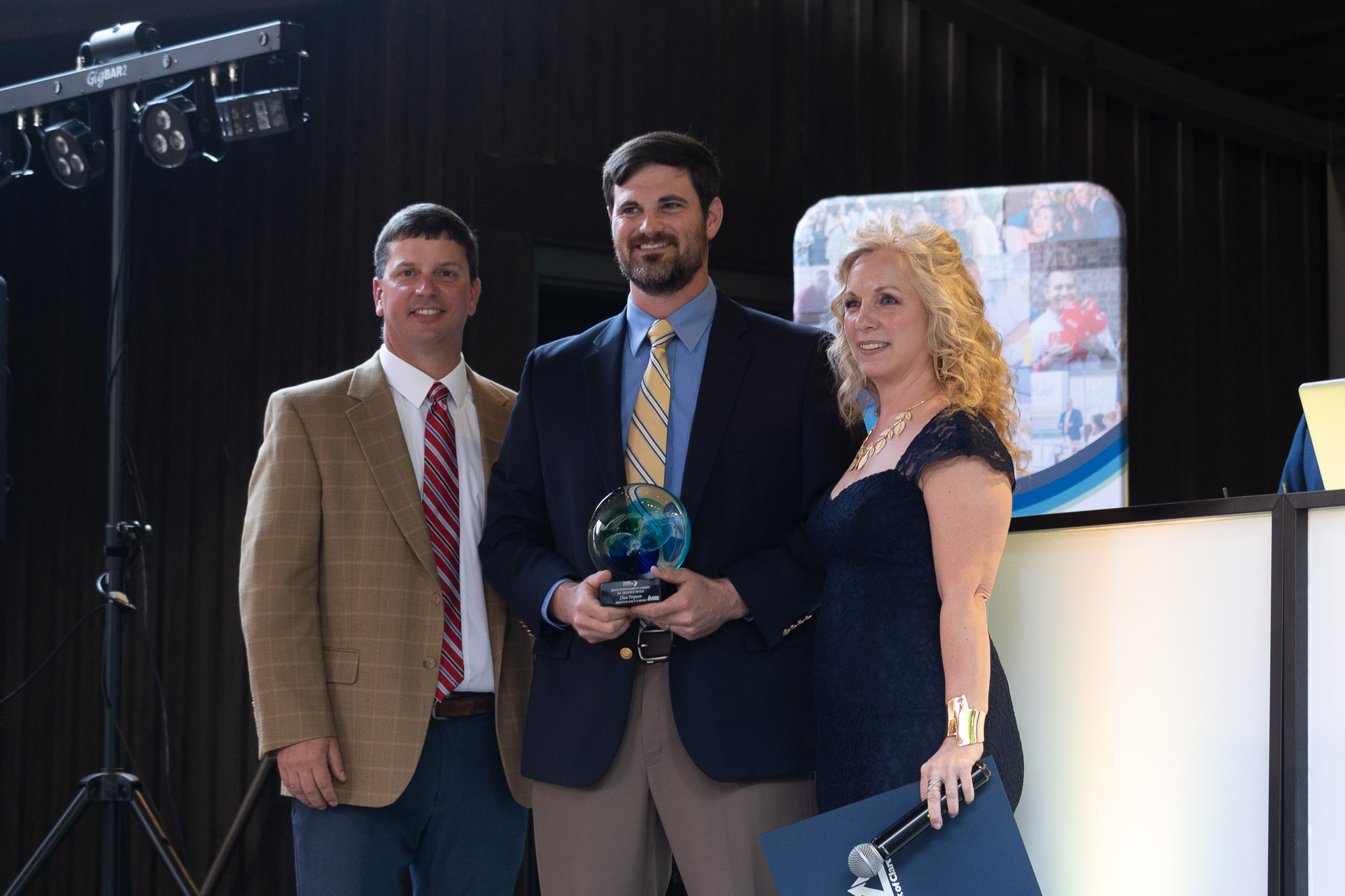 History teacher at Alice Drive Elementary, Chase has served as a city police officer and a reserve Naval officer. He has also previously volunteered as a Sea Cadet Instructor. He is an ambassador for Alice Drive Middle School. This recipient takes the time to build a relationship with each of his students.
2023 High School Educator of the Year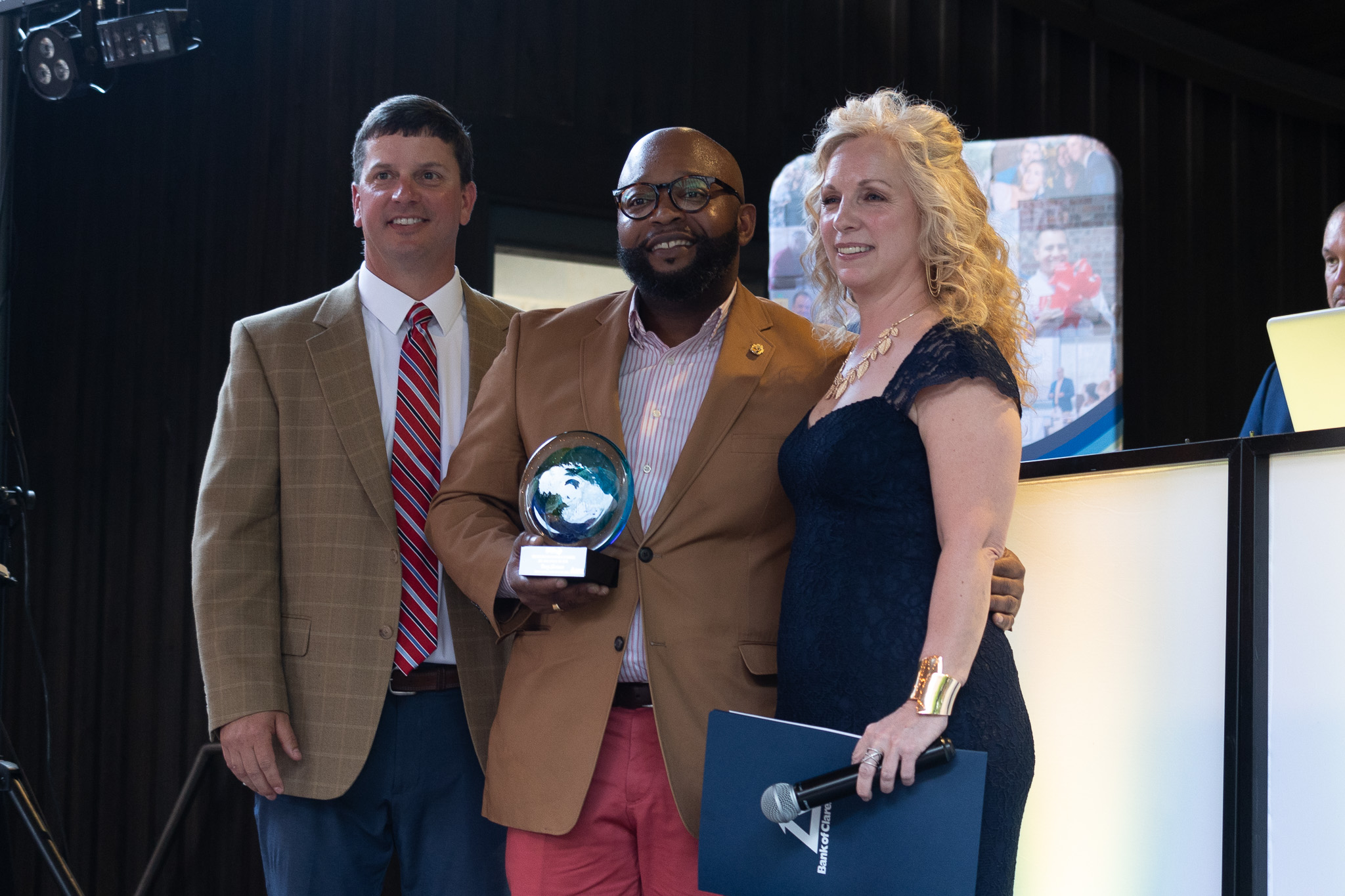 CATE Teacher at Sumter High School and advisor for Future Business Leaders of America, Torey Shannon goes above and beyond for his students. He helps his students with learning the ropes of hospitality and management to make them look more attractive to the workforce.
2023 Collegiate Educator of the Year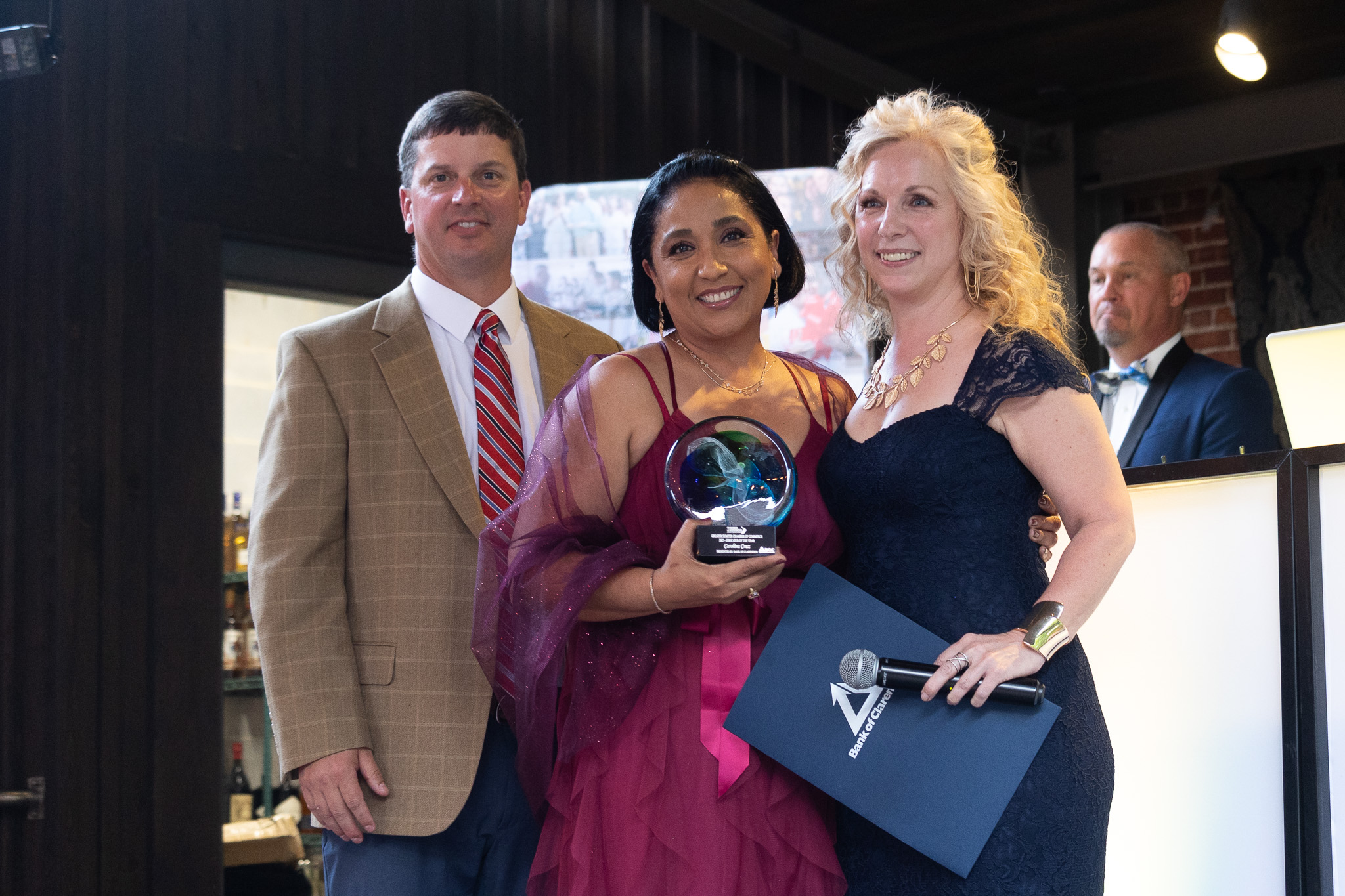 Raised in Mexico, Carolina Cruz has been in the USA since 1991 and currently teaches Spanish at the University of South Carolina Sumter and Columbia Campuses. A strong believer of the technological world, she has also been certified for Online Instruction and is consistently engaged in technological training.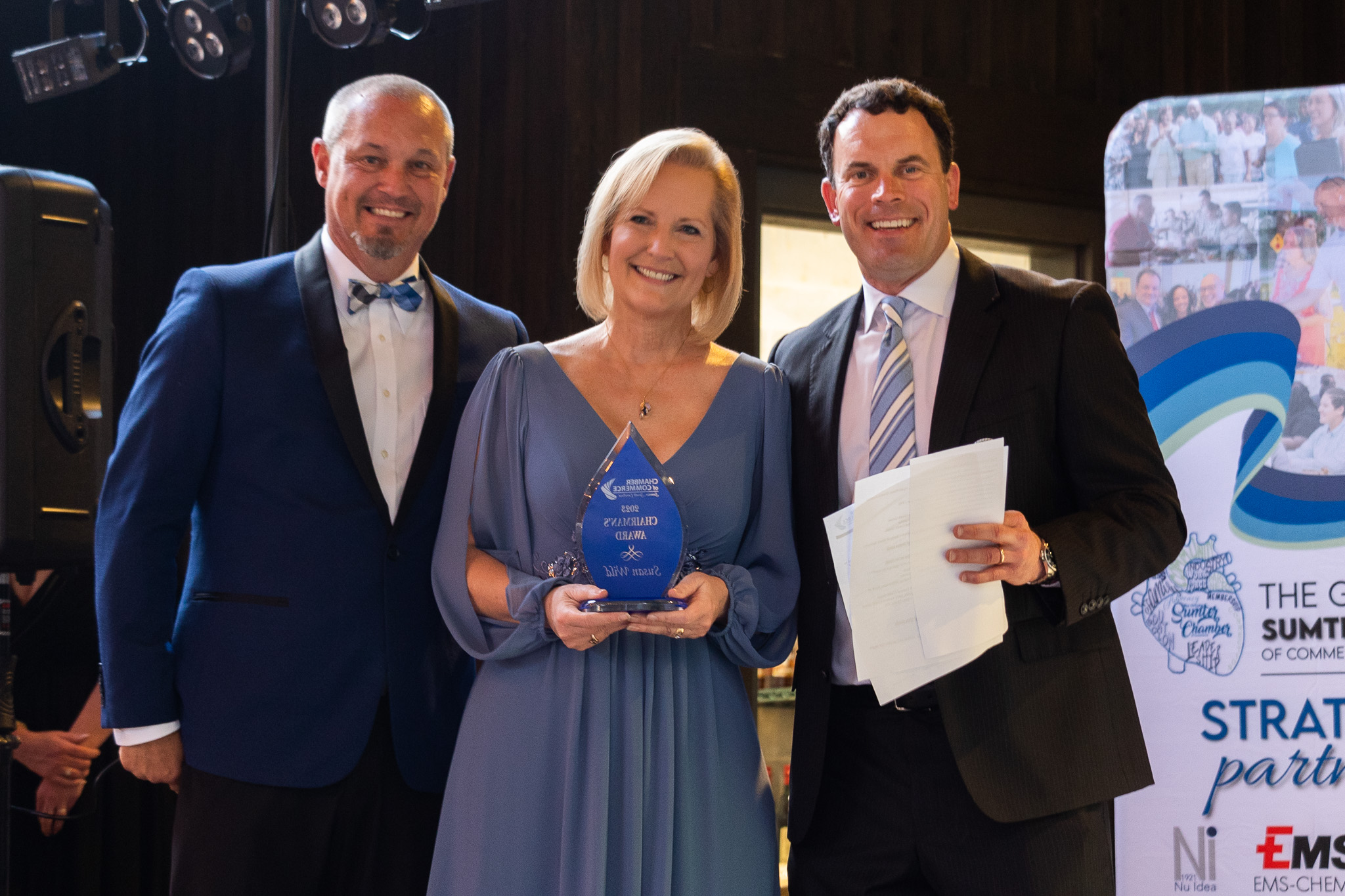 The recipient of the Chairman's Award is chosen by the current Board Chair of the Chamber of Commerce and recognizes a member who has years of dedicated service to the Chamber. This year's recipient, Susan Wild has done just that!