Testimonials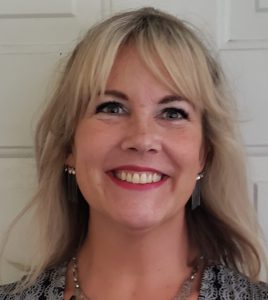 "Originally, we became members because it was the thing to do as a business owner, however, over the years we learned how to get plugged in through The Chamber. It works because the better The Chamber does, the better Sumter does, and then we are more successful as a business. The Chamber is there whenever we need them whether it helps us connect with the community, gain access to like-minded professionals or brainstorm business growth ideas."
-Victoria Bailey
Owner
C.A. Harler Trophies & Engraving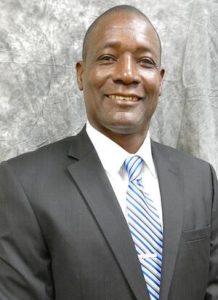 "When I retired from the military, The Chamber of Commerce wrapped their arms around me and my family to help get connected in Sumter. I figured I owed it to our community to be a part of The Chamber because they have done so much for me. They continue to do so by providing opportunities to be a part of the community, helping our youth, understanding what truly makes Sumter thrive. Because of The Chamber, I don't have to sit on the sidelines…I am part of the team. I highly recommend that you join yourself."
-Lefford Fate
Support Services Director
City of Sumter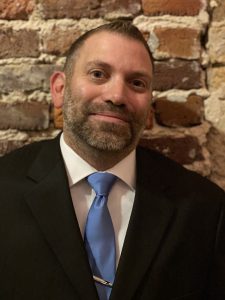 "This is one of the most active and vibrant, not to mention, welcoming organizations. Anyone not taking advantage of a chamber membership is missing a chance to really let the Sumter community know who you are & what you do. The Chamber has not only afforded me to grow professionally but has also been a source of new & dear friendships. My membership has been invaluable, & I look forward to being a member of this organization for many years to come. I encourage others to join us!"
-Josh Morrell
Territory Sales Executive
XDOS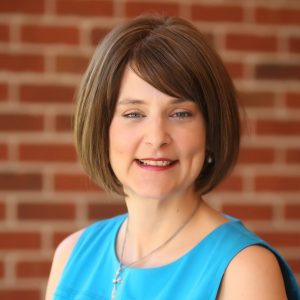 "I choose to be a member of the Greater Sumter Chamber not only to benefit my business through connections and networking opportunities, but also for the greater good the Chamber does for our community.   Our community can only get better if we all work together toward common goals."   
-Nancy Lee Zimpleman
CEO
Sword Lily Marketing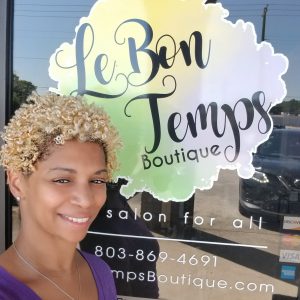 "Being a part of the chamber to me means a sense of community where I feel many would not have known about my salon if I wasn't a part of the chamber. It is a great networking opportunity to meet other business owners who are going through the same issues you may be going through as a new owner or just if your stuck without grown. I've learned about many other events in the community I might not have known about."
-Monique Ballier
Owner
Le Bon Temps Boutique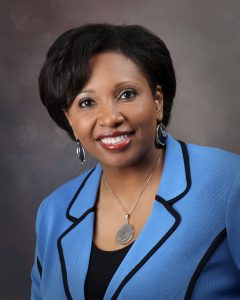 "Palmetto Health Tuomey is proud to be a member of The Chamber and to sponsor or participate in such events as the Career Leadership Forum, the Golden Apple awards and more. These are great opportunities for us to interact with our community and to hear from educational leaders, parents, local employees and their families about the services we provide. The Chamber directory allows us to introduce new physicians, describe changing trends in health care and share information on new programs and services with our community. Many of our patients and team members are referred to us through the Chamber staff or the Business Directory, which gives us a sizable audience for our outreach efforts."
-Michelle Logan-Owens
COO
Palmetto Health Tuomey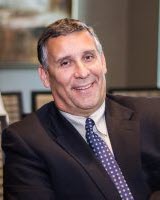 "I have been associated with The Greater Sumter Chamber of Commerce for more than a decade and one element has always held true: The staff makes every effort to reach out to not only the business community but the community as a whole. Events like Porches in the historic district is a great way to involve area residents. And I look forward to The Chamber Retreat every year, where I get to spend a weekend with Sumter professionals who are as invested in our community as I am. It's always a great exchange of ideas and we hope those thoughts will translate into a better Sumter. Those are just a few examples of why The Chamber is vital to the future of the Gamecock City."
-Chip Chase
Public Relations Director
FTC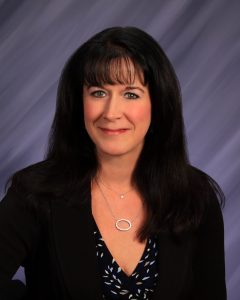 "Joining the Chamber is the smartest move you will ever make for your business. The networking alone is worth it-there is not another group you can join and get as much face time, and personal exposure, for yourself and your business. Once you begin meeting other members and they start to picture your face when they need something you provide, you'll notice the difference! Not only that, but you will know who to call yourself, when you need anything. Chamber membership has rewarded me not only with more business, but lifelong friends who I may not have met, otherwise. Being a member is a no-brainer!"
-Kim Hatchell
Manager
Galloway and Moseley Jewelers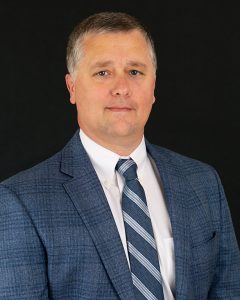 "I can't stress enough the importance of actively working to improve your business and participating in your community with intention and purpose.  The Sumter Chamber of Commerce is a fantastic tool to assist you in those endeavors.  The Chamber is always available to assist you with relationship building, opportunities to be more visible in the community, business promotion efforts, community connections, pragmatic training and education, and social events.  Chris and his team have gone out of their way to make things easy, comfortable, and forward-focused.   Working with the Sumter Chamber of Commerce can be a true benefit to your business and your life.  Get involved!"
-Ken Lee
Plant Manager
BD Diagnostics
To promote an ideal business environment which supports growth and total community development.